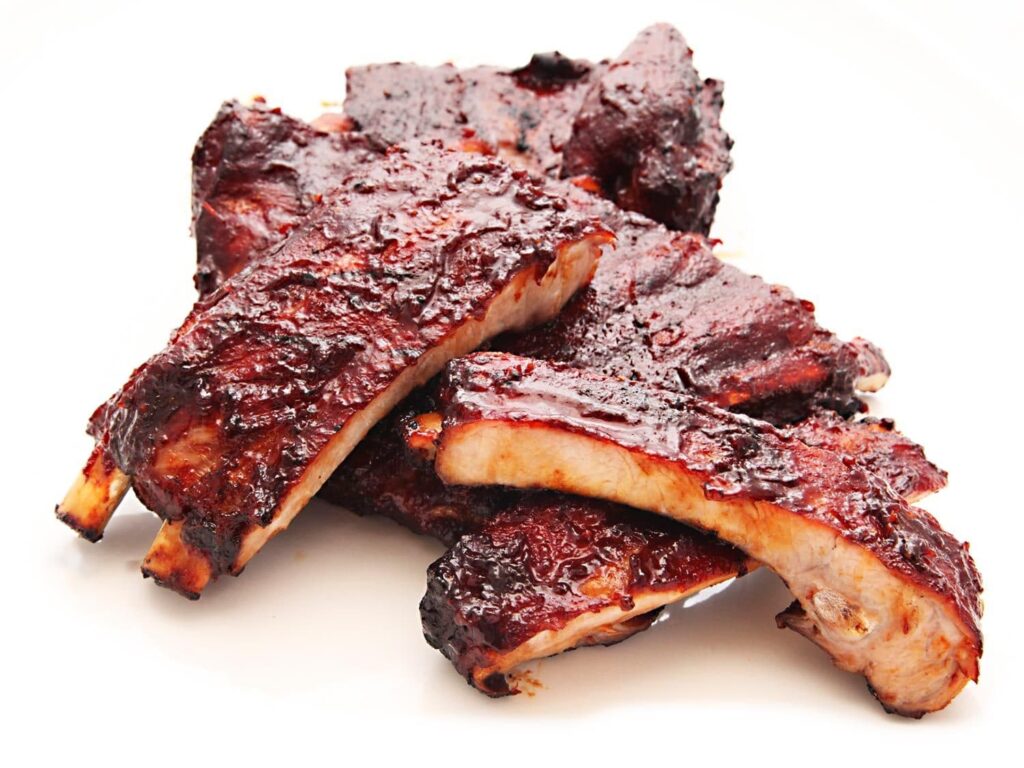 As promised, after reaching 500 YouTube subscribers, I am releasing this wonderful secret rib rub recipe that has served me well for many years. I hope you enjoy it. It works well for lots of things, but especially pork ribs (both spare and baby back). Enjoy it, and thanks to all of our subscribers that made this possible.
½ cup brown sugar
½ cup white sugar
2 Tbsp ground ginger
2 Tbsp cinnamon
2 Tbsp onion powder
2 Tbsp garlic powder
2 Tbsp salt
2 Tbsp black pepper
2 Tbsp chili powder
1 Tbsp cayenne pepper
Mix all ingredients together and store in a cool dark place. We put the mixture in a preused spice container for easy use.
When you prepare the ribs for cooking, slather a coat of yellow mustard on them and sprinkle this liberally over them. Wrap the ribs in plastic wrap and leave overnight in the fridge. Take the ribs out one (1) hour before you are ready to put in the smoker.  Unwrap and cook the ribs at 225 degrees until the ribs have reached 185 degrees internally.
Use a spray bottle 50% apple cider vinegar and 50% apple juice to spray the ribs once per hour.